Industry
With more than 50 years of experience in large industrial projects and maintenance shutdowns, Algeco is familiar with safety regulations in industry and petrochemicals. Safety and precision are paramount.
Extensive experience in large industrial projects
If you have been involved in major industrial projects and maintenance shutdowns in the petrochemical and industrial sectors for more than half a century, you know what is expected of you. Algeco provides temporary housing in these sectors, often ad hoc and under great time pressure. We can read and write with guidelines and security protocols and know what is important to you.
Our international clients always opt for a fast, turnkey delivery; they need their attention elsewhere and trust us to know what we are doing. And we do – Algeco provides flexible and efficient accommodation worldwide in an environment where everything revolves around safety and precision.
Turnaround or shutdown: Algeco knows the protocols 
In the event of a 'Turnaround' or a 'Shutdown', you suddenly need temporary, extra accommodation. Standing still is not an option. Algeco  provides fully equipped units at industrial or petrochemical project locations. This includes offices and meeting rooms, but also a supply chain, storage sheds and sanitary facilities. Safe, comfortable and with all facilities. Ready to go.
Algeco ensures that you can quickly access extra space. Anywhere in the world. From factory sites to oil rigs: Algeco's modular units can be found everywhere. It is not without reason that we are the permanent housing partner of Shell and ExxonMobil.
Our products
Afbeelding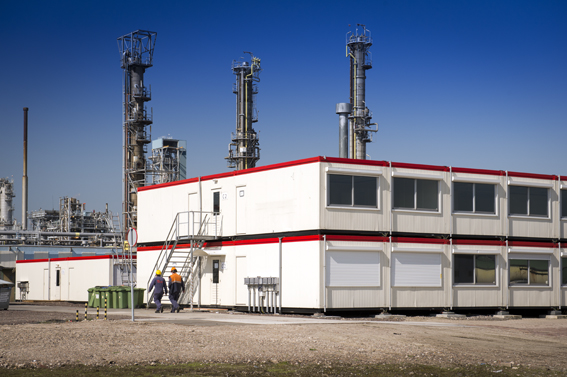 Office unit
Do you want an office or meeting room at your project location? We ensure quick access to extra space.
/en/our-solutions/office-unit
item url
Afbeelding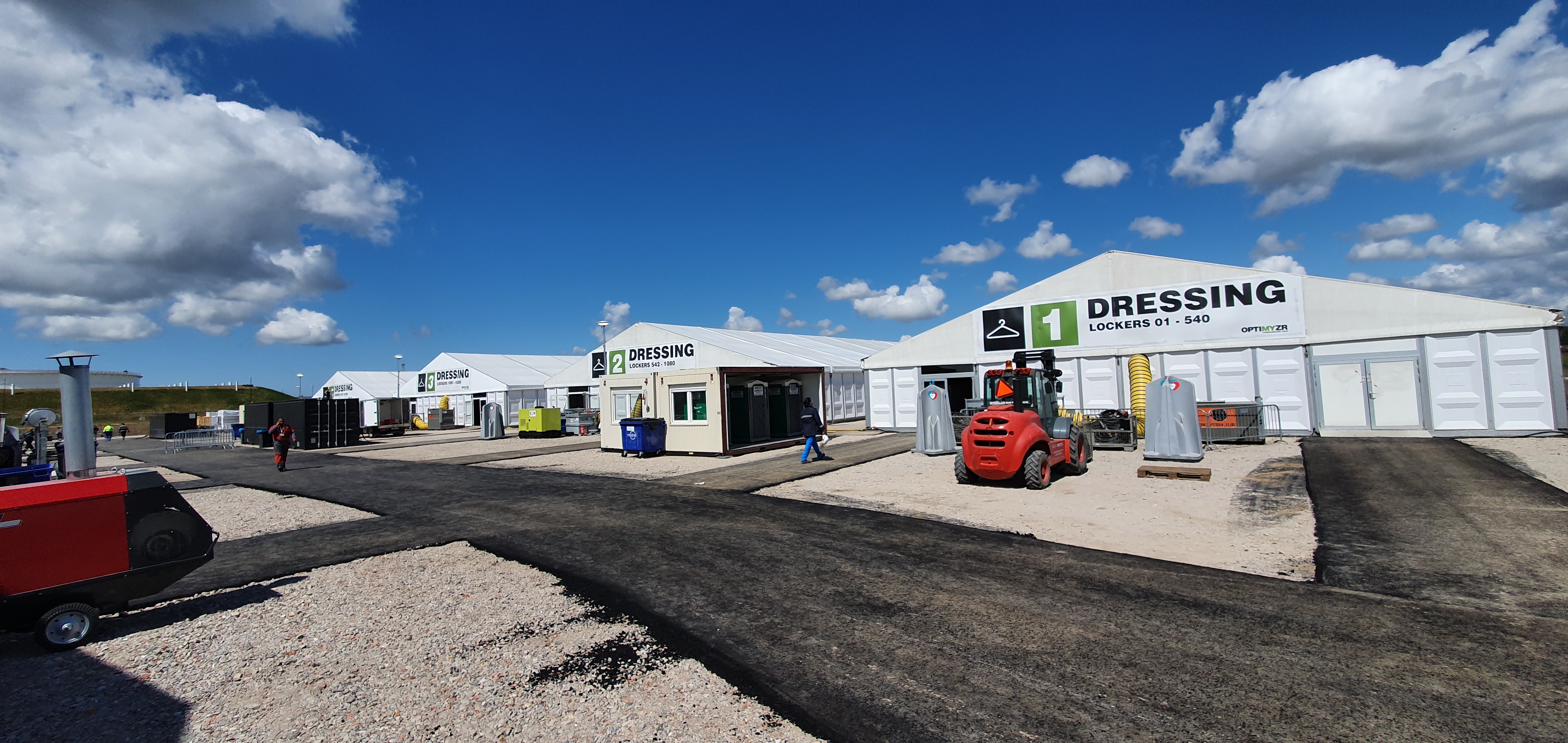 Dressing room
For 5 or 50 people. Big or small. We are happy to think along with you about a suitable solution for your housing issue.
/en/onze-oplossingen/kleedruimte
item url
Afbeelding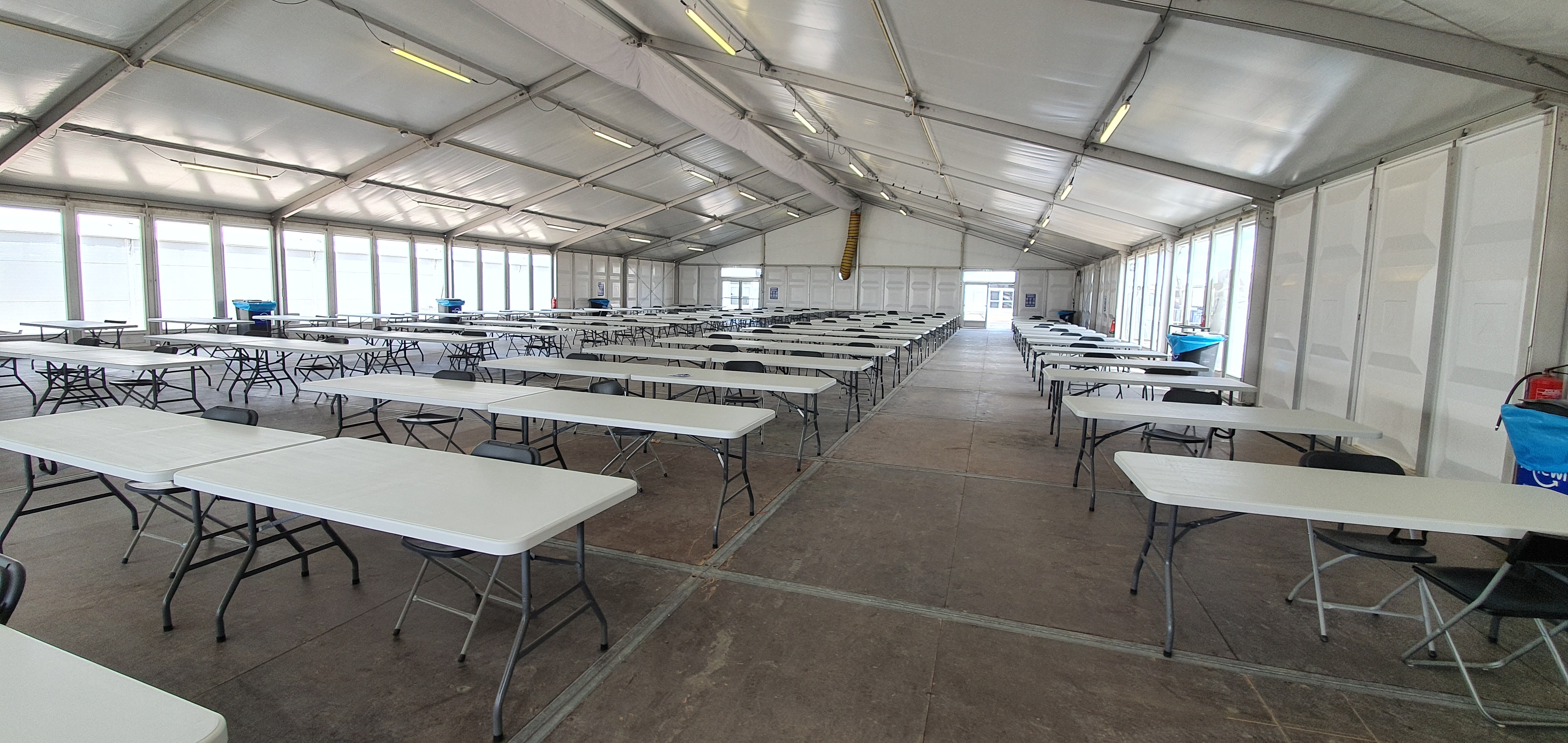 Canteen
Lunch with a few people or with 100 people? No problem for us! We offer the space and can furnish everything completely.
/en/onze-oplossingen/kantine
item url
Afbeelding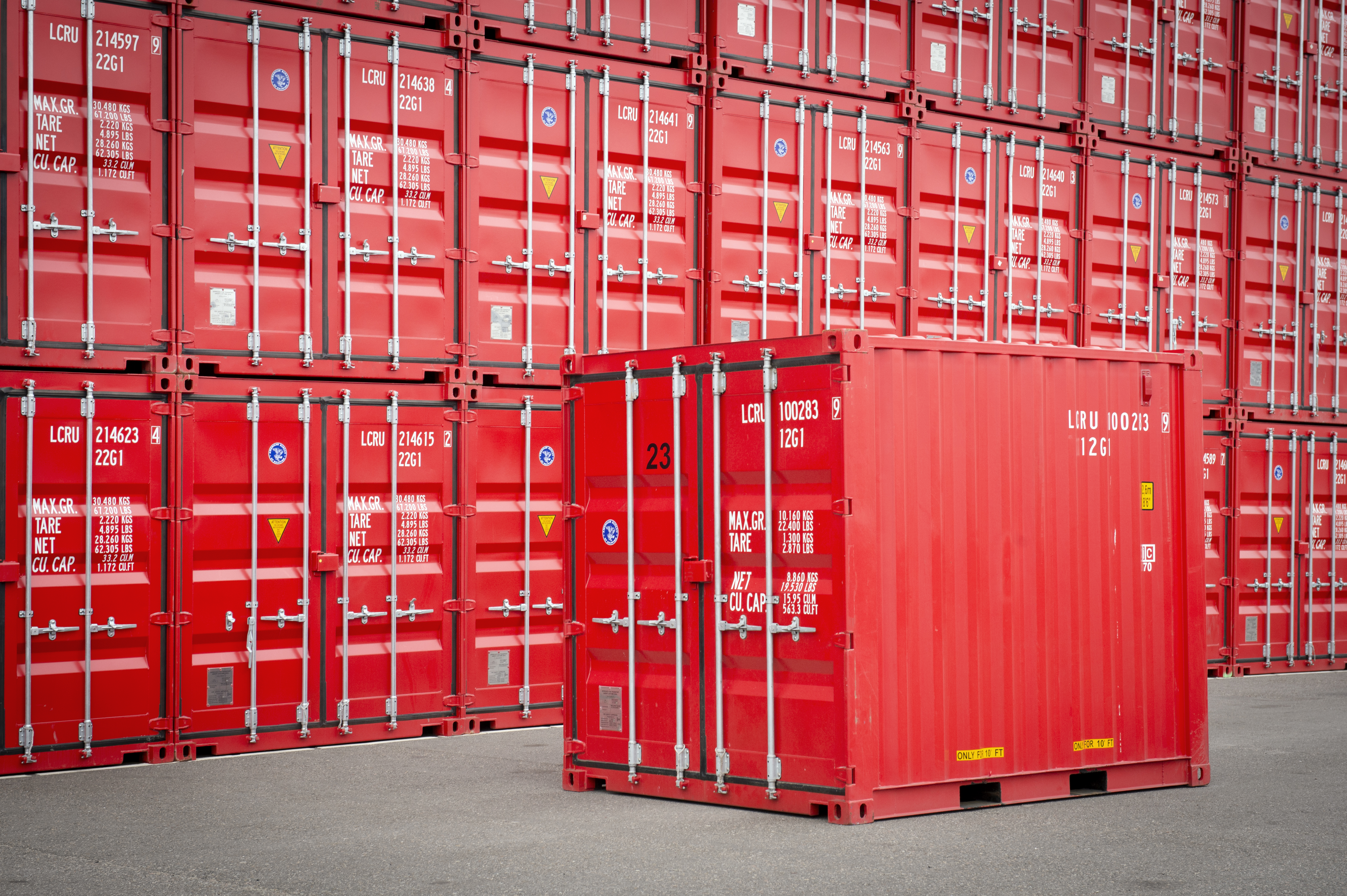 Storage container
Need storage space? We have storage containers in different sizes. 8ft, 10ft and 20ft. Fully equipped with racks and lock protection.
/en/onze-oplossingen/opslagcontainer
item url
Afbeelding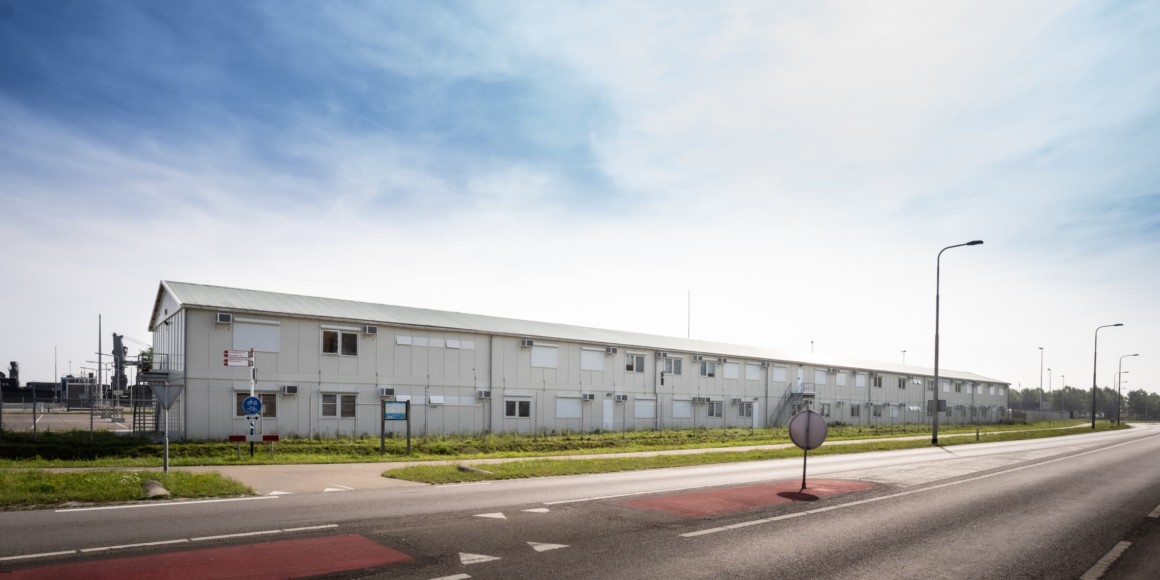 Temporary cabin
Do you want to rent a cabin for your construction site or industrial estate?
Afbeelding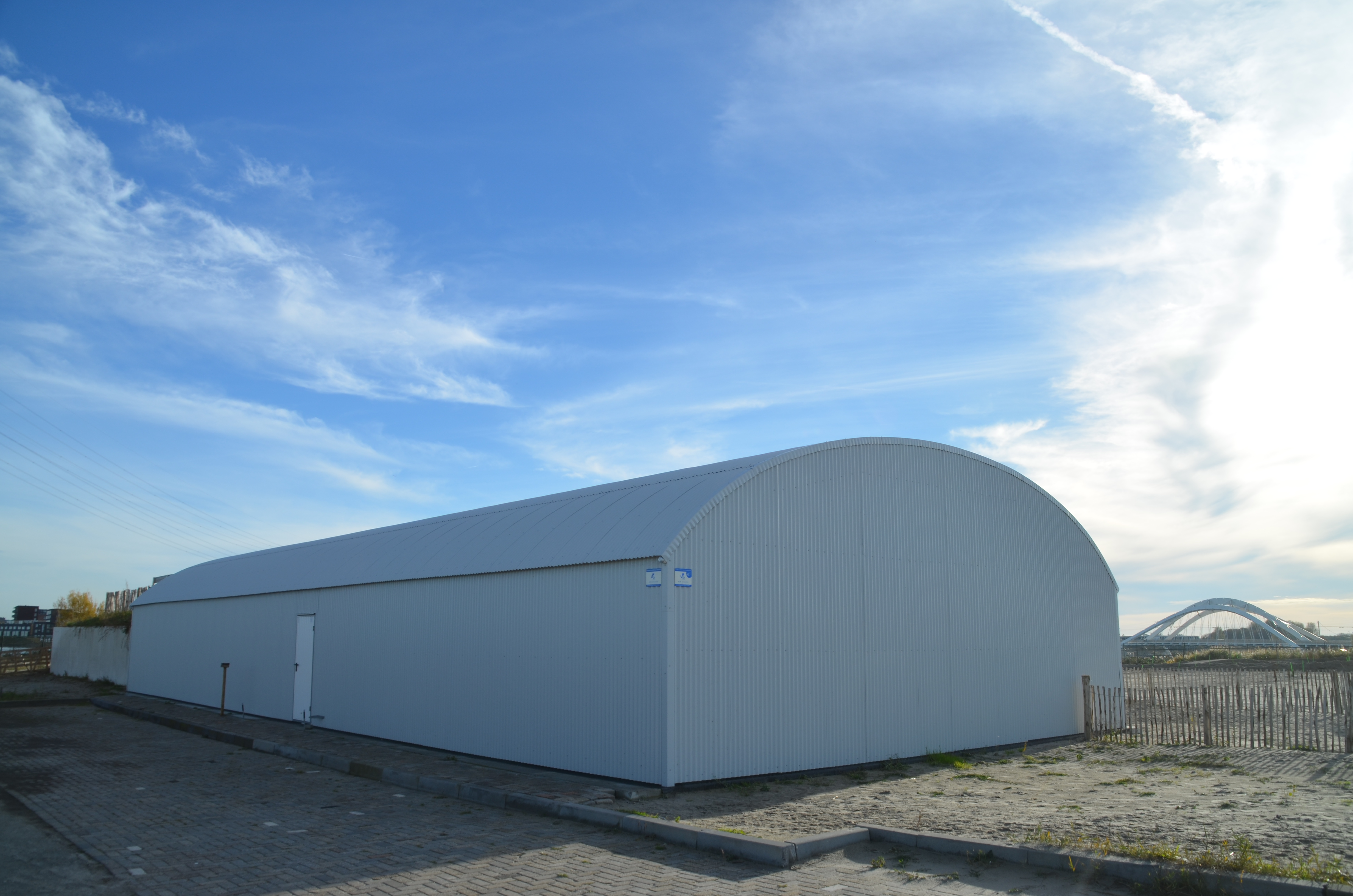 Sheds
Sufficient storage or space to work in is offered by our sheds. Practical and available in various sizes.
All the advantages of Algeco at a glance:
With Algeco you choose an experienced, expert and reliable partner. Our processes are VCA-P certified: working safely is self-evident.
You get one expert point of contact who advises you on the most efficient solution and arranges everything for you.
Being able to switch quickly is a must. During your project, Algeco's project manager and safety expert are available day and night.